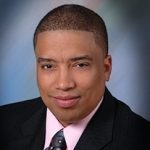 Anthony Kennedy
Anthony Kennedy currently serves as Alderman of the 10th District for the City of Kenosha. He is also Owner-Operator of M&K Transport Service, a personal livery service specializing in airport transport.
Having been re-elected 8 times to serve the Citizens of the 10th District, Alderman Kennedy worked hard to represent the diverse interests of his constituents. As a member of the City of Kenosha's Common Council Alderman Kennedy is striving to improve the quality of life for all members of the Kenosha Community.
As a former Chairperson of the Community Development Block Grant Committee, Alderman Kennedy has helped bring funds in the community that has helped area non-profits, improved Kenosha streets and roads and encouraged Micro Enterprise efforts through collaboration with WI Women's Business Initiative Corp. Anthony Kennedy has served on the following City of Kenosha committees; Finance, Public Safety and Welfare, Parks Commission, Public Works, Board of Water Commissioners, Stormwater Utility, License and Permit, Transit Commission, City Plan, and H.O.M.E Committee.
Alderman Kennedy understands that Kenosha is a special place and nice city. He feels a sense of obligation to continue the stewardship that so many before him have provided for Kenosha. He also believes community involvement is vital to transforming a collection of houses and buildings into a warm vibrant neighborhood. He believes that is the goal of public servants to maintain or improve the quality of life for those they represent.
Alderman Kennedy has been very active in serving the community. He has served on the Boards of the Kenosha NAACP, Racine Kenosha Urban League, Girl Scout Council of Kenosha County, Kenosha Area Family Services and the Kenosha County Democratic Party. Anthony Kennedy has volunteered for Special Olympics, IRS Volunteer Income Tax Assistance, the Mahone Foundation, God's Kitchen, the Garden of Eating, and various committees for the Kenosha Unified School District. Anthony Kennedy was an enumerator for the US Census Department. In defense of our country, he proudly served four years in the United States Army.
Alderman Kennedy graduated Gateway Technical College with a degree in Accounting. He is the father of four wonderful children, Kembali Schuburt (Marc), Maj.Quinton (India), Emi Kennedy and Tayana Bell. Anthony Kennedy is the proud grandfather to Jenesis, Sariyah, Anikan, Jaina, Asoka and Khalia. His kids state he is also the grandfather to numerous fur babies (a claim he disputes).
While the wonderful and colorfully eccentric Rev. Magora Kennedy is his biological mother, Anthony Kennedy has been blessed to consider the following women as motherly influences in his life: Rev. Renee McCoy, Mrs. Karen Jensen and Mrs. Carol Bell. Anthony Kennedy is proud to call Walter Jensen his father.